Senior Story with CareStory – Mary Shute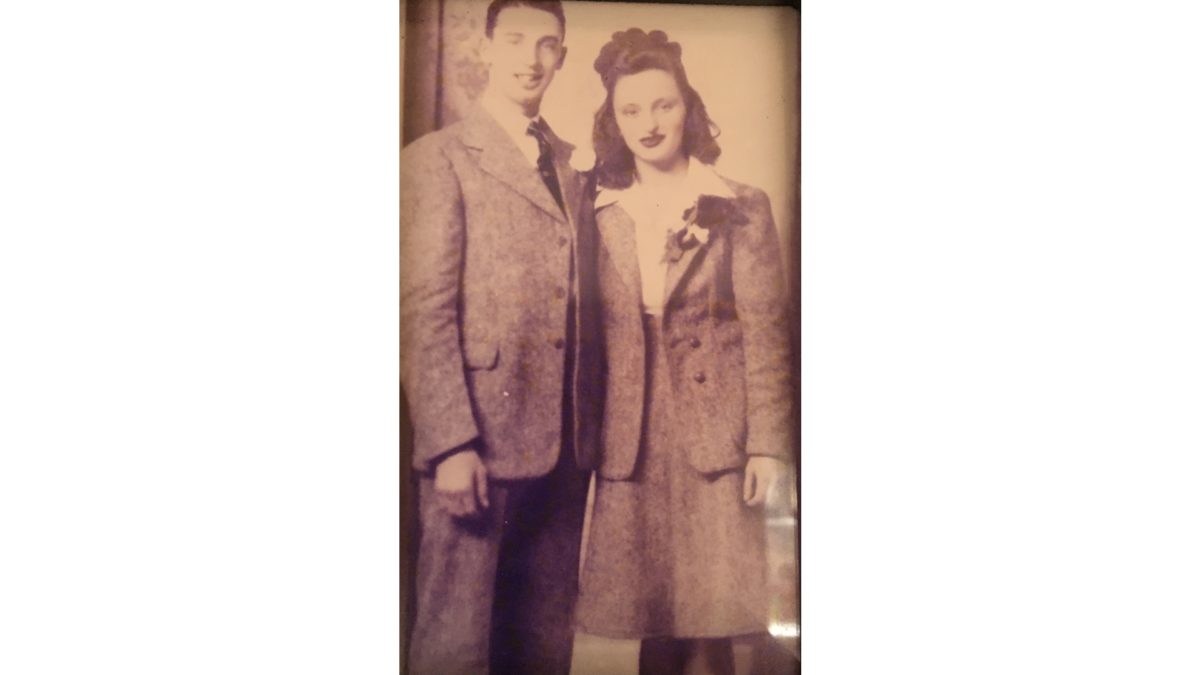 Happy Monday! It's Senior Story time again!
Rain or shine, snow or sleet, if you were inside, Mary Shute told you to "get out". I don't blame her—she had 11 children.
Born and raised in Halifax, Nova Scotia, Mary was the glue that held her entire family together, catering to her husband, Ralph, first. She made sure that he came home to fresh, hot food and busy kids, after a long day's work.
Had a sweet tooth? No problem. You'll get your fix anywhere in the house, with numerous selections of Robertson's Candy, popular in the Maritimes around Christmas, such as chicken bones, ribbon candy, and clear-toy suckers, displayed beautifully in crystal bowls.
Every year on Pancake Day, also known as Shrove Tuesday, Mary would fry you up some delicious pancakes stuffed with coins (wrapped in wax paper) to sponsor your trip to the local convenience store in search of penny candy.
At Christmas, she would stuff her husband's woolen socks with fruit, nuts, and candy for each child's stocking, and hand you the Sears catalog to choose one, yes one, toy.
Mary was kind, and giving (what she was able to give) and was very much stubborn… in all the best ways. One year, her son and daughter-in-law gave her a scratch ticket inside her birthday card, and she won $500. She thought it was only fair to split the winnings with them, as they were the ones who purchased the ticket for her.
Mary was dependable, protective, and family-oriented: a woman who got things done.
She spent a number of years after Ralph's retirement at their lakeside cottage, before her battle with Alzheimer's. Rumor has it, she's currently telling other seniors at the nursing home to go out and play.
#MEMOIRMONDAY by Nicole Shute
Everyone has a legacy.
CareStory is a storyteller. We empower senior care communities by engaging caregivers, residents & their families through the art of storytelling.
Yvonne Zhang