Senior-Friendly Vacation Spots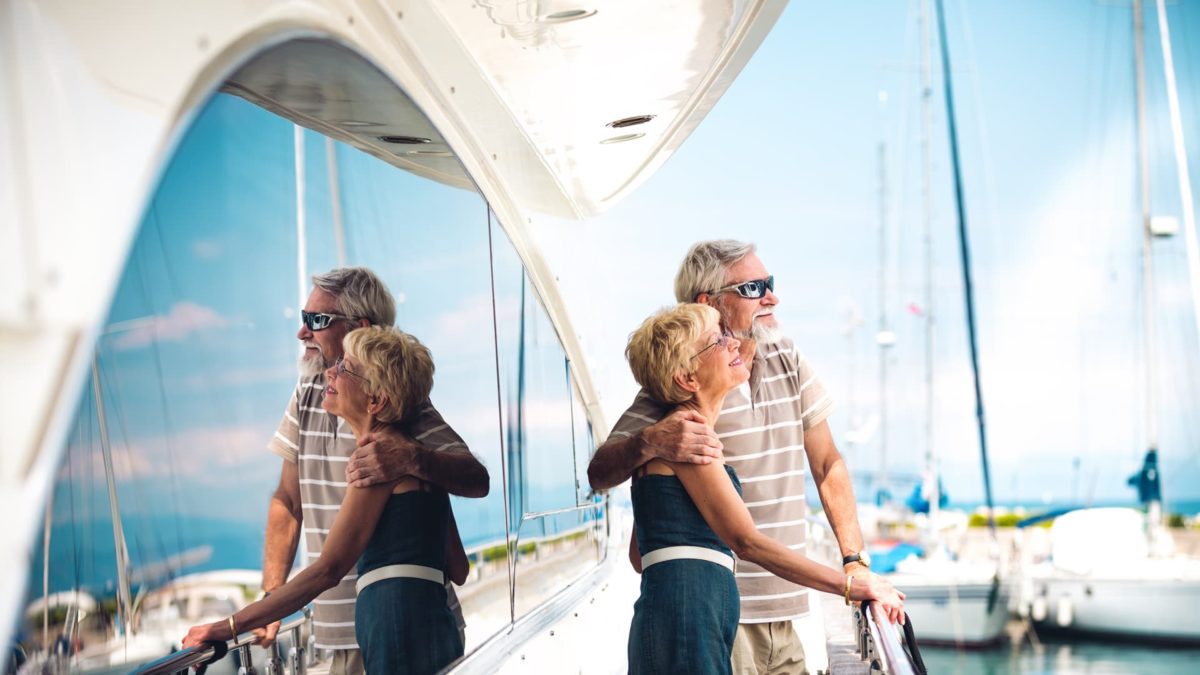 Nothing feels better than retiring, and Jay has been working decades just for this moment to come for their "senior vacation".
The first thing he plans to do is to take his wife traveling – which is one of the most popular pursuits for people who have just entered a new phase in life.
Jay wants to find a place that's convenient, budget-friendly, yet still a perfect getaway from his hectic lifestyle, while his wife prefers something luxurious and dreamy so they can make this memory last a lifetime.
Finding a perfect destination for them seems daunting, and we know it may be happening to you and your partner in this busy season as well. However, we have collected a few senior-friendly cities that deserve a place on your post-pandemic bucket list. Without further ado, let's see where there's no regret in visiting!
Senior Vacation – Enjoy Natural Scenery:
Sedona, USA
Located just two hours from Phoenix, Arizona, the breathtaking red rock scenery makes Sedona the perfect destination for a day trip. If you enjoy hiking, make your way to the Devil's Bridge on a sunny day;you'd be amazed by the magnificent view from the top. Be careful of your shoes: the "red" is caused by oxidation of the thin layer of rocks, so make sure to avoid wearing light-coloured shoes or they will get stained by the mineral.   
Tuscant, Italy
There are a thousand reasons to visit Tuscany – Art, History, Food, Wine … and certainly, the view. There are a few "must-dos" in the beautiful Tuscany: go for a hike on mountain La Verna, do truffle tasting in San Miniato, explore the ancient hill town on the Valdichiana Plain, and of course, don't forget to visit a few wineries! One thing to remember before heading to Tuscany is to rent a car. Beautiful and well-preserved areas are mostly less connected by trains and subway, so renting a car is how you explore the place more efficiently.
 Machu Picchu, Peru
Machu Picchu, also known as the "Lost City", is considered to have the most heritage sites in the world, and is also the most visited tourist destination in Peru. October through April is the rainy season, so it's better to visit Mach Picchu in the summer. It is an especially perfect destination if you like hiking, given that there are many mountains and valleys around there. But if you do not feel like doing a lot of walking, driving in Machu Picchu or taking buses are just fine to capture the beauty of the city.
 Zermatt, Switzerland
Who can resist Switzerland? When it comes to the famous spots in Switzerland, Zermatt is definitely the one worth visiting. Don't worry if you can't go skiing, the train through the Alps is one of the most beautiful routes in the world. There are also numerous bars, cafes, and coffee shops on the mountain, so you can just sit back and enjoy the stunning view of the Matterhorn.
Senior Vacation – Beach Lover:
Tulum, Mexico
For those who are looking for a tranquil and laid-back destination, Tulum should be included on their bucket list. Unlike Cancun, Tulum doesn't give much "party vibes". Instead, you can find high-end bars that allow you to enjoy the breeze and music on the beach.
Key West, USA
If you are like many snowbirds from the north, you will like Florida in the wintertime. Nature reserves and renowned walking tours make Key West an excellent beach city for anyone who wants more than just palm trees, and it has more peaceful surroundings than Miami. As a senior, you can do many low-impact activities like snorkeling and swimming with dolphins in Key West, or visit Earnest Heminway's house for more history.
Ocho Rios, Saint Ann, Jamaica
You can relax and experience Jamaican culture in this city that resides on the northeastern coast of the island. After lying on the beach for days, you can choose to take a hike in the forest, swim with dolphins, or just walk in the city and you'll explore a lot of interesting things.
Ocho Rios is a cruise ship destination, so it makes it a popular place to stop for long vacations.
Patong, Thailand
Thailand is generally an affordable place to visit, and Patong beach in Phuket is a far cheaper option than other tropical destinations. Patong is especially suitable for senior couples to stay: imagine walking on the beach and sharing beers. It could be a wonderful memory for you two to reminisce.
Senior Vacation – City Views:
New York City, USA
"In New York…
Concrete jungle where dreams are made of!
There's nothin' you can't do…" 
This is what the Big Apple (New York City) looks like in Jay-Z's song
(Empire State of Mind)
. New York City's skyline may be the most recognizable and glamorous one in the world. There are two popular spots to view the NYC skyline:
Top of the Rock Observation Deck: Located in Rockefeller Plaza, Top of the Rock could be one of the most popular attractions in NYC. From there, you can get an unobstructed view of the Empire State Building, Manhattan's midtown, and Central Park.

Empire State Building: Your NYC trip won't be complete without seeing Empire State Building. There are two options to see the city from the Empire State Building: one is from the 86

th

floor, and the other one is from the 102nd floor. The view is not so much different between the two, but you can look through ceiling-to-floor windows instead of fences on the 102nd floor.
 Toronto, Canada
On the northern shore of Lake Ontario near the US border lies the most culturally diverse city in Canada – Toronto. In the downtown area, you can capture the city's iconic CN tower nearly everywhere you go, which makes an identifiable view of Toronto's skyline. There are a few places to appreciate the beauty of the city: Riverdale Park, Trillium Park, Polson Pier, etc. If you love having some cocktails while experiencing the spectacular views with your partner, try the One Eighty, which is located on the 51st floor of the Manulife center. Just as the name suggests, it lets you enjoy 180-degree views of the megacity.
Hong Kong, China
Hong Kong is best known as a shopper's paradise. You can experience western life and Chinese customs all together at once. Here, you can enjoy abundant local dishes, or go shopping in duty-free shops, and more importantly: reach the summit of Victoria Peak to enjoy breathtaking harbor views and the majestic skyline.
Kuala Lumper, Malaysia
Kuala Lumpur is another business center in southeastern Asia. As the capital of Malaysia, Kuala Lumpur boasts a blend of Chinese, Indian and English cultures. You can visit all the highlights of the city in just three to five days. The cost in Kuala Lumpur can be more expensive than in some cities in Thailand, but it is still possible to make it budget friendly if you go window shopping. The must-sees in Kuala Lumpur include the Petronas Twin Towers, Merdeka Square, Batu Cave, etc. KLCC Park is also a great spot to view the city's skyline, which makes zero regret to visit.
References:
https://www.tripstodiscover.com/best-travel-destinations-for-seniors-retirees/
https://www.theseniorlist.com/travel/best/
https://keepasking.com/5-beach-vacations-perfect-for-seniors/
Sharon Zhou