How to Accompany a Senior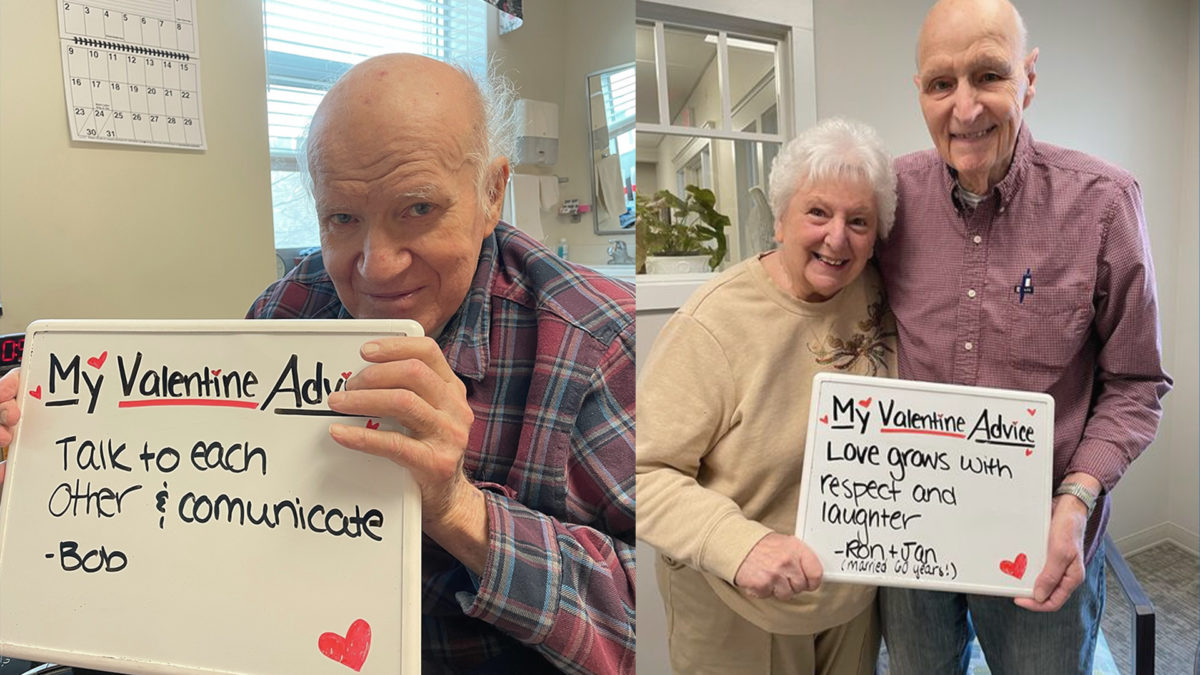 We start to learn how to make our parents "happy" when we are very young, but it becomes harder and harder when they move into old age.
"I used to buy my mother a lot of things to make up for the hours I couldn't spend with her, but she wasn't really thrilled and claimed it was a waste of money," said Ann, a 40-year-old professional woman and her parents' only child.
"Since the outbreak of the epidemic, I've been working from home. I was able to return and live with her for a short time. Everything was OK at first; we were enjoying the reunion feeling. But then she got dissatisfied once more." Ann expressed her displeasure.
"She's become so hard to predict, and I don't know what could make her happy. I tried almost everything, but nothing seems to work."
We receive a lot from our readers every day, such complaints as this– we know the pain.
First of all, you should stop trying to "please them" in the way that you feel they should be pleased because what you offer is not necessarily what they want. In addition, physically being with your loved one doesn't mean you provide good mental support. Getting older isn't easy to do. Changing relationships, shrinking social networks, and growing health issues make this process more challenging. As seniors' lives progress, their inner worlds evolve, too. Therefore, it is time to bring their emotional needs into focus.
Recognize their needs
According to relationship psychologist Kate Balestrieri, Psy.D., CSAT-S, everyone has their own set of emotional needs that they value the most. Still, as humans, we all have the same basic emotional needs. These basic emotional needs will ensure our relationship thrives, and our sense of self is secured, which includes being emotionally seen and feeling important in our relationships as a person. These needs are met through communication.
How long has it been since you sat down and had a nice long talk with your parents? Making them emotionally heard is the first step in the journey of empathy, and empathy is the key to providing good companionship.
A good conversation is always about giving and taking, but continuously giving would deplete each other's willingness to keep the conversation going. Try to actively listen to your parents' words without making quick judgments. Active listening entails listening with all of one's senses. Maintaining eye contact, nodding your head, smiling, agreeing by saying 'Yes' or 'Mmm' encourages them to continue.
Also, observe their non-verbal cues such as tone of voice, eye contact, gestures, and body movement as signals to add meaning to the conversation. If they avoid eye contact or constantly move their limbs, it means the conversation has created tension, and they might not be honest about how they are feeling. See our post on "How To Communicate With Seniors" to find out more details.
It is important to let your loved ones see that you listen and are sensitive to their needs. By providing 'feedback' and showing sensitivity, the speaking person will usually feel more at ease, allowing them to communicate more freely, openly, and honestly.
Talk about your feelings
As mentioned, the conversation doesn't come unilaterally, How to Communicate with Seniors. When figuring out the best solution to provide your parents with good companionship, it is essential to talk about how you feel about them, the situation you are facing, and what you wish to improve in the relationship.
Tell them what you were thinking when doing things that you hoped would make them happy but didn't work out. Let them know the hardship you are encountering, but don't use victimized language that makes your parents feel they are doing the wrong things to you.
It is critical not to be passive-aggressive with your loved ones. You should not punish them for not knowing how you feel instinctively or for failing to read your mind.
Nobody can expect everyone to meet all of their needs. It takes time and effort to practice knowing your loved one's needs and offer quality companionship. However, there are several things you can do with your elderly parents to spend time together and get to know them again.
List of things you can do to spend time with your loved one
1. Help them with cooking
Humans connect through food. Having them at the dinner table isn't the only way to share happiness. Another one of the best ways to interact with our senior family members is to cook together. This not only allows you to bond, but it also encourages them to stay active and feel more involved in family activities. Rather than simply cooking for the elderly, incorporate them into the process to enrich their experience and make them feel important by helping. This is especially beneficial for seniors with dementia, as the process of cooking and meal planning can elevate their moods.
2. Go for a walk after diner
If the weather and your loved one's physical condition allows, enjoy a peaceful evening by walking and talking with them. Walking boosts circulation after eating, thus increasing adrenaline and endorphin levels, which provide both you and your loved one a happy and energetic feeling throughout the conversation. You can talk about plans, happy memories, and new interests or hobbies during your walk, which reinforces positive emotions with physical activities.
3. Bring your kids to family gatherings
Many seniors love spending time with kids. Although you might think these two groups have little in common, research from the
 Atlantic
 shows that both children and the elderly see benefits from spending time together. Seniors generally have less depression, better physical health, and more satisfaction with life after having their grandkids visit. Some communities have preschools and daycares inside the nursing homes themselves.
4. Use nostalgia
Nostalgia might sound like a sentimental thing, but proper use of it can benefit seniors in many ways. This includes helping them deal with challenges from the past, letting go of unpleasant feelings, and gaining a more mature perspective on their current lives.
Memories can be sparked by seeing old photos, hearing old music, tasting old dishes, or even just smelling something familiar. Nostalgia jogs our memories of the good old times —the moments we may have taken for granted when they were happening.
Also, reminiscing helps to strike up a conversation or keeps a conversation going when it goes dry. Asking questions like "Do you remember when we…?" may help to draw closer to your loved one. Moreover, letting your loved ones pass on family stories would greatly enhance their emotional strength and confidence. Using CareStory to record and help your loved one recall sweet memories makes this process easier.
Good companionship can be achieved when you are away
1. Regular video/phone calls
If you live far away and cannot often visit, try to call them as much as you can. Your loved one wants to know what is going on in your life. It will give them reassurance and a sense of being involved. Our best advice is to call them once a day in terms of frequency. You can make a call during lunch or at the end of the day and ask them if they have eaten and what they did. It usually takes no more than 10 minutes, but it will make your loved one feel that they are not losing contact with you. It also helps you know about their daily living and emotional well-being at home or in a community.
2. Take advantage of festivals
Cultures and religions aren't the only reasons why we celebrate festivals; people get a sense of belonging when celebrating them. Festivals allow the family to come together and celebrate a shared belief, which makes seniors feel valued. Work together with your parents to decorate the home, cook food, manufacture gifts, and more. It's a great opportunity for you to spend quality time with them and give them a sense of pride.
3. Get them a pet
Getting a companion animal has an astounding effect on seniors. In addition to lowering blood pressure and promoting social connection and physical activity, animals have been shown to alleviate stress and anxiety. Depressive symptoms and feelings of loneliness can also be dramatically reduced when people surround themselves with pets. However, some pets do require more work. Make sure you consider the physical condition of your loved one and ask their preferred animal.
4. Use companion services
If you and your other family members can't make it to see your loved one regularly, we're sure you still wish to know their progress and make sure they can manage their daily activities. You can use many companion services, such as drop-in companions and phone call services. Unlike nursing care, companion care focuses on giving emotional support and friendship and practical assistance with everyday tasks for the elderly. Older adults who want to age comfortably and independently in their own homes can use this type of care.
At the end:
Learning to be a good companion needs time, and building empathy is the premise. It is vital to make your loved ones feel heard, understood, and respected. There are many good ways to spend time with your parents and strengthen family bonds, but good companionship shouldn't depend on whether you are close by or far away.
References: 
https://companionsforseniors.com/2019/10/what-is-companion-care-for-the-elderly/
https://www.comfortlife.ca/home-care/senior-companion-care
https://parenting.firstcry.com/articles/10-best-ways-of-spending-time-with-family/
Sharon Zhou