Loved One Being Kicked Out Of The Nursing Home!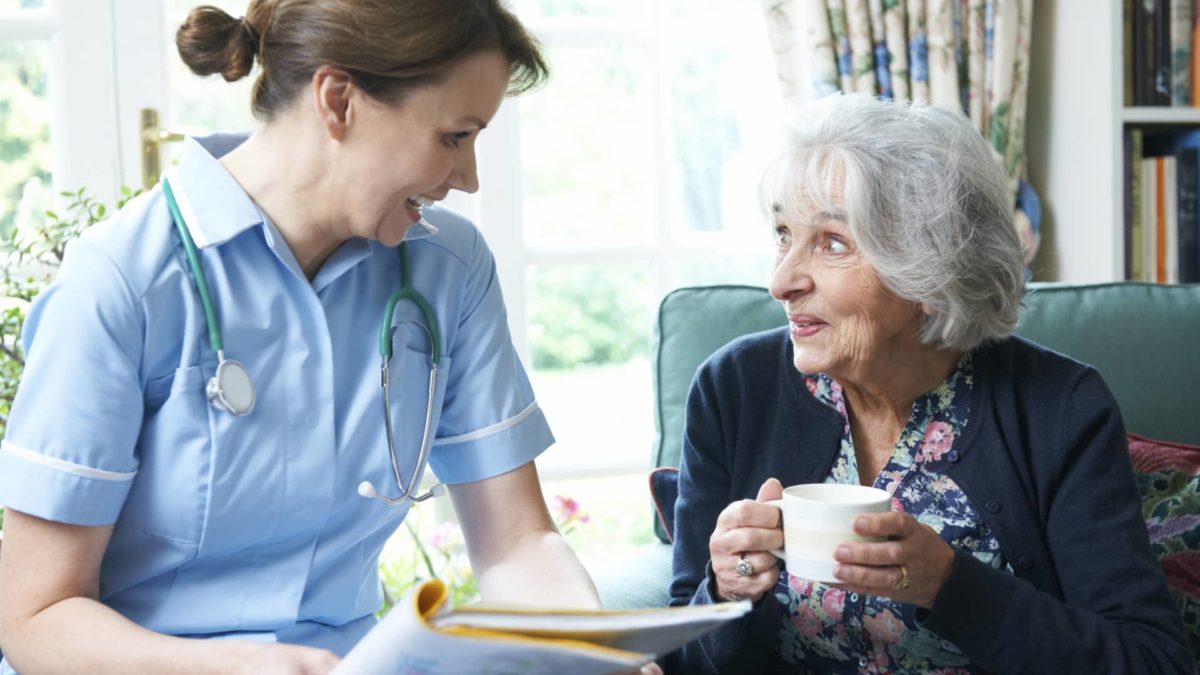 The day begins, busy as usual at nursing home.
Ann arrived at her office early to sort and organize her files that she's going to need for the day. Suddenly, the phone rings, interrupting her work.
"Hey John, what's going on?" Ann asked as she answered the phone. John is Ann's brother, and he never calls her on weekday mornings, so she knew that something unusual must have happened.
"I just received a call from the nursing home," replied John. "The staff told me that dad is going to be be evicted."
"What? What for?" asked Ann, shocked.
"They said he always screams and is rude to the caregivers and other residents. He always says he wants to leave," he explained
"Did you argue with them?" asked Ann, irritated. John, you know that's the dementia talking. He can't help it. What they're doing is just so unfair and cold-blooded!"
Ann hung up the phone. She felt angry, confused and ashamed, all at the same time.
We know situations like this are awful, and it makes people angry, too. But it does happen. Today, we'll discuss about becoming evicted from a long-term care home and what we can do to safeguard our loved ones if this happens.
Why Nursing Home Evicted Residents:
Normally speaking, a nursing home can't evict a resident and there are regulations to prevent this from happening. However, if the reason for eviction falls under the exemptions to the law, their actions may be justified.
If the nursing home follows regulations carefully, their eviction will be legal. The common exemptions of eviction would be as follows.
If the resident is not able to pay the bill, and his or her health benefits don't apply in the nursing home, it could be the reason for eviction. However, there are always government funded assisted living homes that could help low-income seniors.
Behavioral Issues That Create Risks For Other's Health and Safety
Although most nursing homes have developed senior behaviour management strategies, if the senior's behaviour is hard to control and causes a threat to other residents and the staff, the home will have sufficient reason to ask the resident to leave.
Nursing Homes Can No Longer Meet the Medical Needs
If the resident needs more personal care and personal assistance, and these needs cannot be provided by the nursing home, the home will suggest his or her family to transfer the resident somewhere else that can assist them better.
It is obvious – if the nursing home is going out of business, no one is going to stay!
What Is There To Do When Facing Eviction?
Understand Your Loved One's Situation
If the nursing home that your loved one resides in states that they can "no longer meet his or her needs", ask them what excatly has made them come up with the decision, and explain what type of care your loved one actually needs. Is it because your loved one's situation is too severe that the nursing home doesn't carry enough resources to make their quality of life sustainable? Or do they think that your loved one has regained her or his health so nursing care is no longer needed? If so, what situation is your loved one is facing and what type of long-term care do they suggest you to consider?
The nursing home should have a justified reason to propose an eviction, so you can make better relocation choices according to your loved one's health condition.
Not all eviction is legal; some involuntary eviction is actually against laws that protects senior citizens. In that, you have rights to ask the nursing home to transfer your family somewhere else that can "meet their needs". When transferring to another home, try to be honest about your loved one's situation. We understand that occasionally families minimise their loved ones' health conditions in order for the community to accept them, but this is not beneficial in the long term – you never want your loved one to transfer from one place to another on a regular basis.
Home care is quite a good alternative for families that love to keep their loved ones at home. If nursing homes make you upset, it is time to consider hiring a caregiver for your loved one and let him or her enjoy family vibes. In our blog post "In-Home Care vs. Nursing Homes: Which One is Better?",
we have summarized the pros and cons of each option, so feel free to check it out if you are undecided.
What If I Don't Agree with Their Decision?
Assessing The Eviction: carefully assess written notice given 30-60 days in advance, a summary of reasons for eviction, and post-discharge plan (alternative care)

Appealing the Fischarge: to appeak, contact the local ombudsman, get a lawyer involved, or ask for legal aid.
In order to have voluntary eviction, the eviction notice should contain the following:
 Written notice given 30 days in advance

A summary of reasons for eviction

Post-discharge plan of alternative care

The full contact information of ombudsman program
If you are not satisfied with the eviction, you can always appeal an involuntary discharge notice, and it is your right to do it.
Internal appeals are available in some homes. However, if internal appeal does not fix your issue, or the home doesn't have an internal appeal process, it is time to look for a local ombudsman and ask for their help – helping residents in assisted living communities and resolving problems with other senior living communities are their primary responsibilities.
A lawyer could also be useful in this situation. They can ensure that the home is not trying to skirt the law, and it is better to seek legal representation as soon as you get the result.
At the End:
Being kicked out of a long-term care home could definitely be stressful for the senior's family, but there are ways to defend our loved one's right of being a resident and protect them. Sometimes leaving is not necessarily a bad thing: You can still have lots of alternatives to choose from, and provide your loved one a happy, healthy lifestyle. Remember, always allow yourself and your family to breathe – take your time, don't add pressure on your loved one, and get professional help if you need it.
References:
https://ncler.acl.gov/getattachment/Legal-Training/upcoming_event/Basics-NH-Evictions-Practice-Tip.pdf.aspx?lang=en-US
Sharon Zhou