Safe & Fun Summer Activities For Seniors
Summer is here, and it is all about getting active! Just like many other Canadians, Jim treasures every single bit of the sunshine and breeze.
It is a sunny and hot afternoon. After a few hours of walking in Stanley Park, Jim starts to feel very tired, so he finds a bench and plans to rest for a while. But after he sits down, he becomes a little dizzy, and his vision starts to blur. Jim's scared since he came alone, and his bottled water has already been discarded along the way. Just when Jim thinks he might pass out, a group of bikers pass by, and they notice that Jim is not feeling well. They give Jim water and place a wet towel on his forehead.
It's heat stroke.
Jim thanks the bikers and starts to consider if he's really suitable for outdoor activities due to his age. It was quite a dangerous situation. Heat stroke is very common when people perform outdoor activities under high temperatures; children and seniors are especially prone to it. However, don't fear summer just because of it – There are still many safe activities for seniors to experience. Today, we are going to provide some tips for you and your loved one to spend a fun, memorable summer togethrt.
Tips for Seniors to Have a Safe Summer
1. Be Aware of Heat Stress 
Heat stress, also as known as heat exhaustion, is a condition in which symptoms include excessive sweating, nausea, vomiting, and sometimes fainting. It occurs when the body becomes dehydrated and unable to cool down. So, the most important thing to do to prevent heat stress is to stay hydrated and always find shade when under the bright sun. When sitting in a car, it is important to make sure the window is open to allow sufficient airflow to come in and out. When you and your loved one are attending any large events, make sure to take a step away from the crowd once every 10-20min.
2. Avoid Sunburn
We love sunshine! In addition to the good mood it can bring, sunshine is also the best natural source of Vitamin D. However, overexposure to the sun could not only cause heat stress, as we just mentioned, but it also results in damage to our skin. When we age, our skin loses fat and water, which causes it to become thinner and more vulnerable. The symptoms of sunburn include itchiness, sensitivity, and irritation, which can possibly affect our whole body. In that, avoid going outside from 11 am to 2 pm, which is the period when the sun rays are most intensive. Don't forget to bring a hat, and apply sunscreen when going outside. Note the sunscreen should be applied 20 min before going outdoors and reapplied every 2 hours.
Here's a list of the best sunscreens that are gentle to the skin but strong in preventing sunburn. You can get them online or at any local drugstores:
Neutrogena Ultra Dry-Touch Sunscreen SPF 55:

La Roche Posay Anthelios Sunscreen: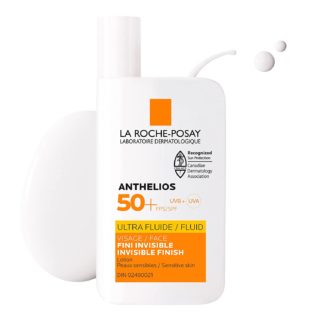 EltaMD UV Lotion Broad-Spectrum SPF30+:
Coppertone Water Babies SPF50:
3. Keep Summer Bugs Away
We are not the only ones that enjoy the weather. There are plenty of species "booming" in the summer, too. Mosquitos, wasps, ticks, ants, yellow jackets … these little living creatures are not so friendly to humans. Not only can they ruin our mood, but some can also bring deceases to us. So stay away from stagnant water (which is paradise for summer bugs), and bring repelling herbs such as citronella, lavender, and lemongrass to dispel insects. There are citronella bracelets that you can bring with you when visiting parks and the seaside. It is also important to wear long sleeves and pants when going outside. When you are having a  barbeque or picnic, remember to keep the garbage bin sealed and clean up right away after eating.
Safe and Fun Summer Activities for Seniors
Doing some low-impact activities such as walking can strengthen bones and decrease the risk of osteoporosis. Pick a nice park around your place and go for a walk. The scenery can help you reduce anxiety, boost your mood, and improve sleep quality.
Just grab some snacks, a cute blanket, and maybe a speaker and go to your favorite park. What's more enjoyable than of lying down on the grass and watching the clouds with your friends.  Don't forget to wear sunglasses and have your food covered when you are not consuming it!
Even if you don't have a green thumb, it doesn't deprive your of the joy of creating beautiful scenery in your backyard or balcony. It is a very efficient way to exercise and elevate your mood. By planting beautiful flowers and vegetables, your self-esteem will improve, and your immune system will be boosted. It is extremely important in the aging process, especially for seniors who are experiencing the early stages of dementia. So get your hand dirty and have some fun "green time"!
Summer is always the best season to visit farmer's markets. The seasonal fruits and veggies they provide are usually organic. Browsing foods can also stimulate your appetite for the hot summer.
There are so many reasons why we love outdoor movies so much: they are cheap, they play classic movies, and you get to chat with your friends freely. Whether you sit in a car or sit on the grass, what outdoor movies can bring you is always more than just movies. Just remember to bring a blanket since outdoor movies always play after sunset, and it gets cold in the evening.
Another option to access fresh fruits and have fun is going fruit picking. Just make sure to wear comfortable shoes so that you don't fall. Here's a general timeline for summer fruit picking. The exact time may differ according to your location:
Strawberries: May – June

Cherries: June – July

Blueberries and Blackberries: June – August

Peaches: July – September

Apples: August

Go Fishing
Fishing is also a good way to enjoy the outdoors. It isn't just sitting and staring at the water; it requires body strength when the time comes for a catch. It is also a good way to socialize with others. Just think about it: fishing with friends by a tranquil lake on a beautiful day, isn't it relaxing enough?
In the End:
There are a lot more outdoor summer activities that are suitable for seniors than what we provided, but always remember to stay cool and hydrated while performing any activity. If you are not so sure about a certain activity, check in with your doctor and find out if you can handle them. Safety is always the first priority!
References:
https://www.nursenextdoor.com/blog/10-summer-activities-for-seniors/
https://www.medicalnewstoday.com/articles/176441#symptoms
https://www.unicityhealthcare.com/senior-summer-activities-safe-and-effective-ways-to-keep-active-this-season/
Sharon Zhou