Senior Story with CareStory – Violet Hughes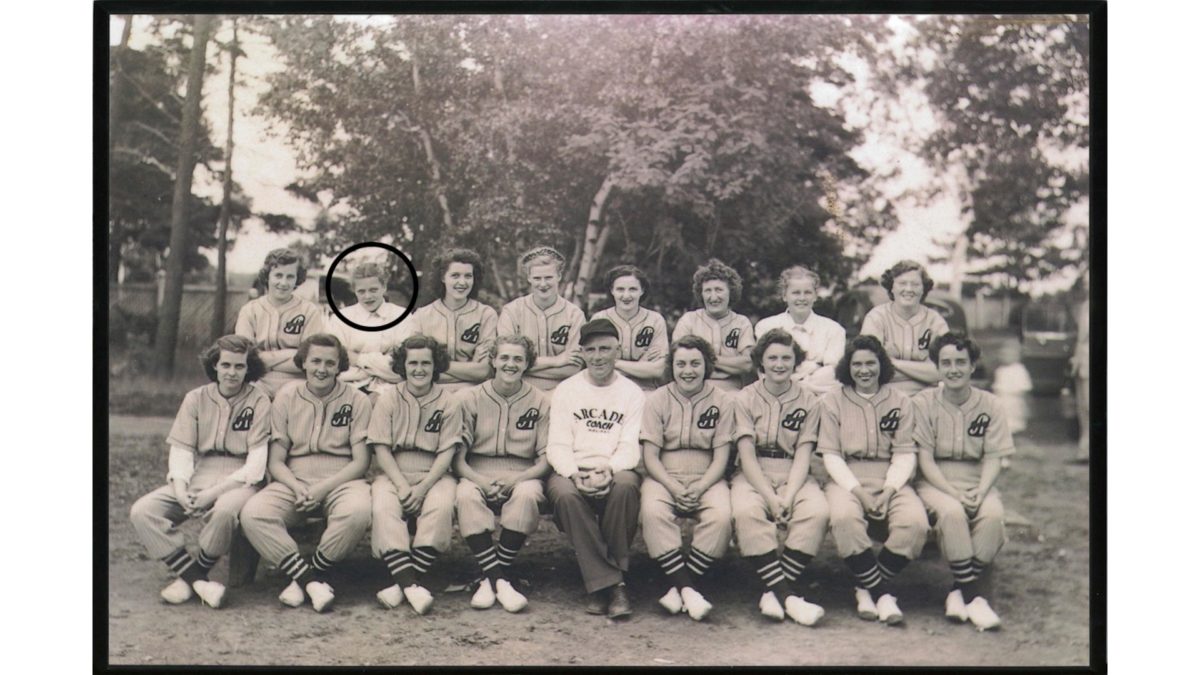 "Asshole!"—If Violet Hughes calls you this, she likes you. 100%.
Vi was known for three things—loving her family, chewing gum, and being the life of the party. Vi loved to dance with her stiletto heels and red lipstick. In her younger years, you could find her at a local dance every Saturday night. In fact, this is where she met her husband, Doug. Truth is, she was dating someone else. But Doug apparently swept her off her stilettoed feet, and they were inseparable ever since.
From 1947 to 1949, Vi was the mascot for The Arcade Ladies softball team, winning the Maritime championship in 1947 and 1948. In four years, they won 90 out of 98 games, with a winning streak of 60 games in a row. This is still believed to be unsurpassed in Canadian softball, which landed them in the Nova Scotia Hall of Fame in 1999.
Vi was a stay-at-home mom to her five children until her youngest went to school. In 1971, she left Nova Scotia and uprooted her family to Toronto. She worked as a secretary for De Havilland Aircraft by day, and a supermom by night, driving her kids to and from activities and sporting events. She missed a lot of games because as she always said,
"By the time I dropped the last one off, the first one was ready to be picked up again."
Vi returned to the Maritimes in 1975, where she worked for the Department of National Defense until she retired in 1992. In their first year back, they decided to build her dream home as a family, next to a quiet little lake in Lower Sackville. Working full-time during the day and until midnight, Vi and Doug, with their kids, finished the home in 1976.
Violet spends her remaining years watching the sunrise and feeding the ducks. She also waits for Doug to put in a pool because she is afraid of the lake critters nibbling on her toes.
Leaving you with her final sentiment: "Thanks for reading, assholes!"
#MEMOIRMONDAY by Nicole Shute
Everyone has a legacy.
CareStory is a storyteller.
We empower senior care communities by engaging caregivers, residents & their families through the art of storytelling.
Yvonne Zhang