Multi-Team System (MTS) Caregiving Team Structure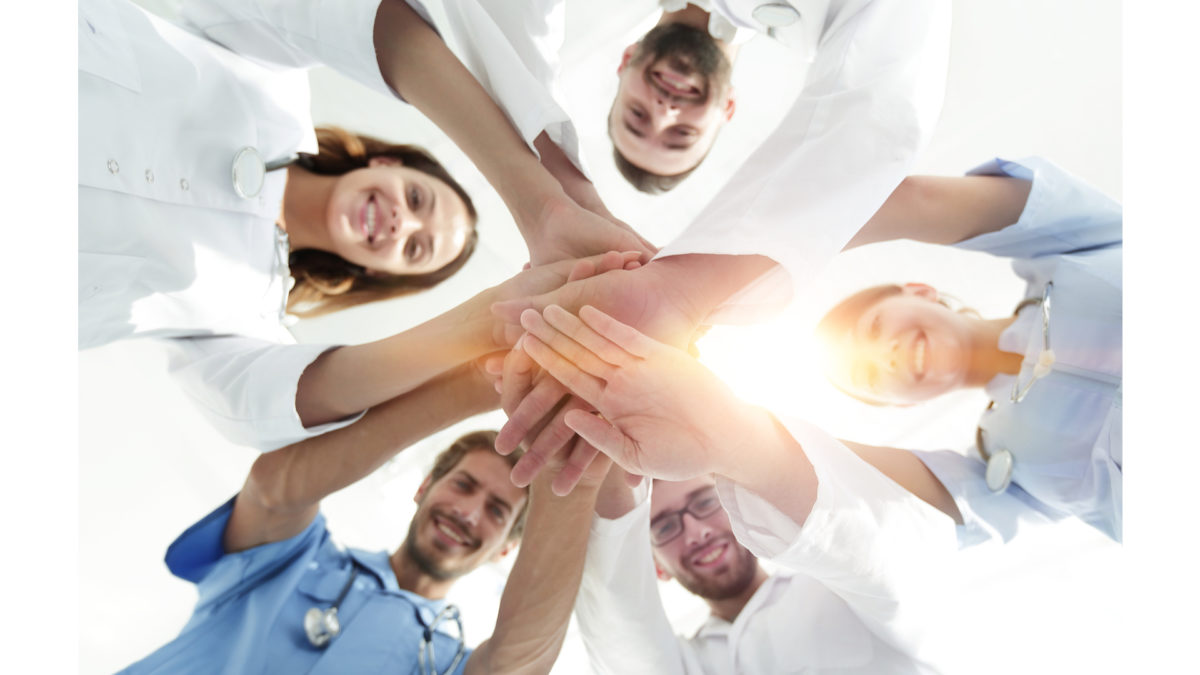 In the long-term care industry, teamwork is key in offering consistent as well as high-quality care to our loved residents. Based on findings at Health Services Research, long-term care communities with a better teamwork structure and good staff communication are more likely to provide better senior care!
So if we want to create a high-performing team, we must have a clearly defined team structure. Among various team structures, CareStory recommends that caregiving communities should adopt a multi-team system (MTS) team structure. It consists of 6 smaller teams: the Administrative Team, the Core Team, the Coordinating Team, the Emergency Team, the Ancillary Team, and the Support Services Team.
Multi-team System (MTS) Caregiving Team Structure
The Administrative Team includes the medical directors, the nursing directors, and the administrators. The Administrative Team has 24-hour accountability for the overall nursing home's management. Administrative team members need to ensure that all teams at the caregiving communities understand their role, responsibility and specific tasks.
The Core Team has leaders and members who provide direct care to the residents: for instance, nurses, restorative aides, attending physicians, etc. Members in the Core Team not only need to be fully aware of the overall caregiving performance, but also need to have good communication skills to keep all team members on the same page. 
The Coordinating Team consists of nursing supervisors and heads from different departments. Coordinating team members are responsible for the daily operational management and coordination functions in the organization. Moreover, they also provide the maximum support to the Core Team, and they are responsible for resource management as well.
The Emergency Team is responsible for immediate and emergent situations. It's is important to make sure that the Emergency Team always composes members from different teams so that they can respond to different types of crises. Possible emergency team members can be emergency response members, care planning professionals, etc.
The Ancillary Team also provides direct and task-specific care to residents, but in a supporting manner. Ancillary team members provide specific services that support the care of residents, and members can be X-Ray technicians, pharmacists, and laboratory professionals.
The mission for members of the Support Services Team is to provide safe, comfortable, and clean environments for residents. Possible members can be volunteers, housekeeping staff, gardeners, etc.
The structure of the MTS team can vary from long-term care community to community, as long as all members in the communities have specific responsibilities and close ties to the team members.
REFERENCES:
https://www.belbin.com/media/1818/belbin-team-work-in-care-homes-cmm-april2012.pdf
https://seniorhousingnews.com/2012/06/21/better-care-found-nursing-homes-with-good-staff-communication-teamwork/
https://www.ahrq.gov/sites/default/files/wysiwyg/professionals/education/curriculum-tools/teamstepps/longtermcare/module2/igltcteamstruct.pdf
#TEAMWORKTUESDAY, Learn More about Team Collaboration in the Long-term Care Industry
"If everyone is moving forward together, then success takes care of itself." – Henry Ford
Every Tuesday, CareStory will discuss team collaboration in the long-term care and hospice industry.
CareStory is a storyteller.
We empower senior care communities by engaging caregivers, residents & their families through the art of storytelling.
We care with Empathy, and we engage families to empower caregivers.
If you want to learn more about us, please check us out!
You can also follow us on LinkedIn!
Yvonne Zhang